---
---
PayForex
Easy Collect
Cross-border payment funds collection through various methods in Japan

As global transactions are increasing drastically, cross-border payments require various payment methods to cater the market. By connecting our API, you could collect the funds for your global business partners in Japan, through the infrastructures such as Pay-easy ATMs, Lawson, Ministop etc. convenience stores which spread throughout Japan, to provide diverse payment methods to your customers in their vicinity.
VIEW API DOCUMENTS NOW
---
---
PayForex
Virtual Bank Pro
Batch management of cross-border payments for international transactions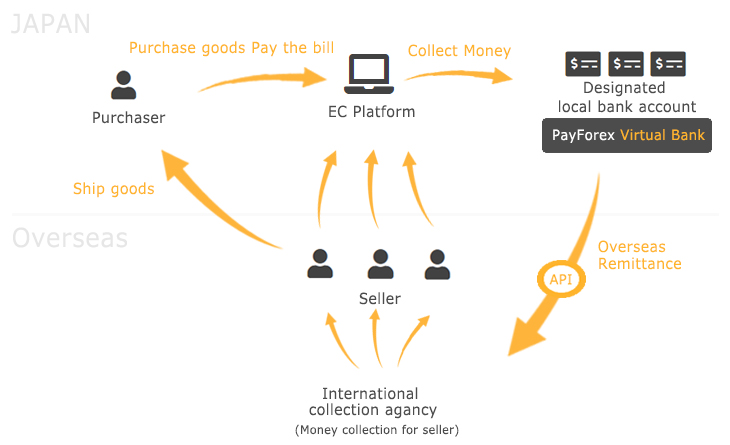 VIEW API DOCUMENTS NOW
---
Why choose PayForex API
Manage the international settlement by the stat-of-art system.
Secure
We are Authorized by the Kanto Local Finance Bureau as a fund transfer service provider and registered in Japan.Safe with the settlement by deposit into the bank account.
Lowcost
Provide the low cost processing fees comparing with the credit card settlement.
Fast
Provide the real time settlement using domestic settlement frame works.90% of transfers made within 24 hours and were constantly shaving the minutes off.
---